In 2021, Blue Observer purchased an iconic sailing monohull – the former Adrien. Based in La Rochelle and marked for sale several years prior, this iconic boat is a Vaton plan designed for Van den Heede and built at the Gamelin shipyard in 2002. It was renamed L'Oréal, then Tahia under sailor Maud Fontenoy and her foundation.
It boasts a fine record with several round-the-world voyages. In 2004, it broke the reverse round-the-world record with VDH in 122 days, 14 hours, 19 seconds – a record held to this today. As L'Oréal, it made a reverse voyage around Antartica with Maud Fontenoy in 2007.
Now owned by Blue Observer and christened Iris, our vessel possesses the ideal characteristics for our plans, thanks both to its speed in various conditions and its carbon footprint.
It was designed to challenge the roaring 40s and howling 50s against the prevailing winds. Its navigational capabilities make it an essential asset for deep-sea oceanography missions.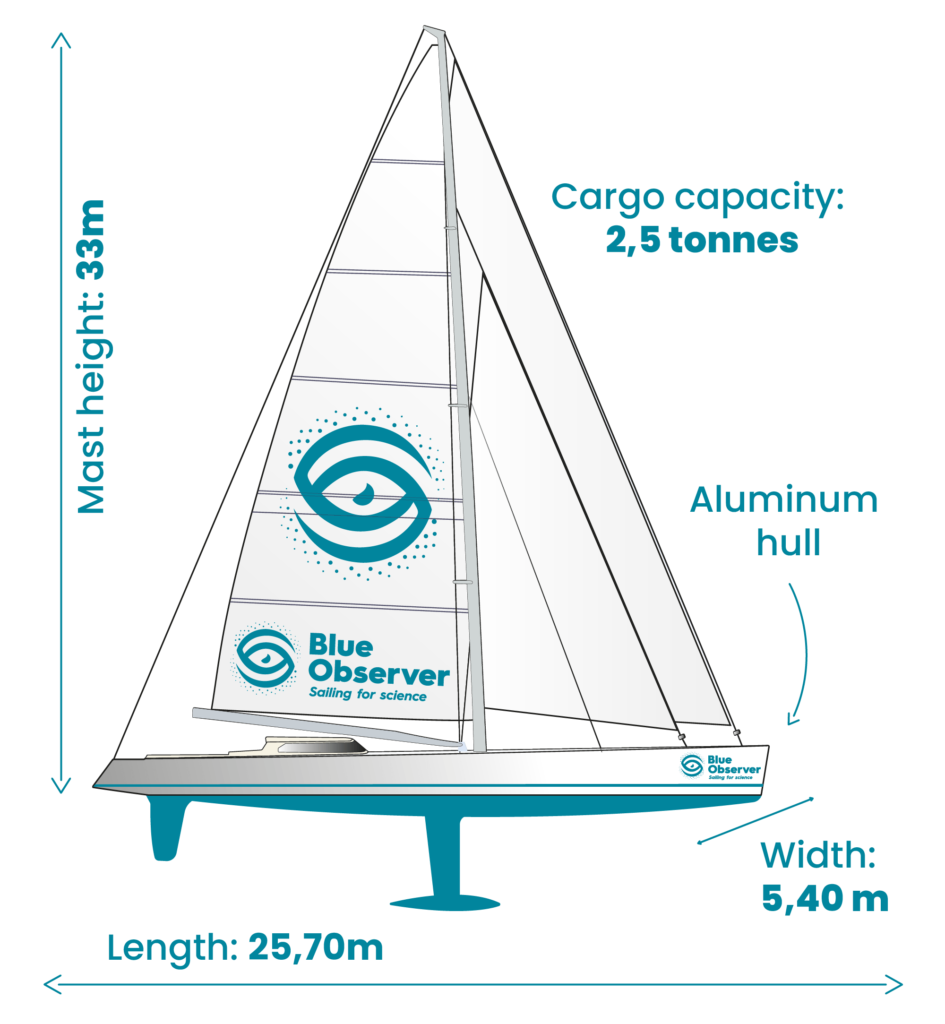 XBT / XCTD, Argo floats, RAFOS floats, surface drifters, gliders…​
Wet laboratory (collection equipment)
Want to know more about our expeditions?