Blue Observer, sail-based ocean research
Created in Brest (France) in 2021, Blue Observer is a low-carbon maritime science research organization. With its sail-based ocean research platform, it provides worldwide services in all fields of oceanic study related toclimate: understanding, recognition, and preservation of the world's oceans.
Blue Observer's foundations
We explore the planet's seas and oceans. We sail through remote maritime areas and, with our resources and expertise, facilitate technical measurements and the collection of data and biological samples for use in science and industry
Our approach is aimed at an understanding of oceanic phenomena for the purpose of furthering knowledge on the state of the oceans and global warming, as well as providing additional data for fundamental and applied research.
Our philosophy is rooted in innovation, both in terms of usage through our utilization of sail power and in terms of our business model and technology. In addition to our expeditions, we seek to elaborate various solutions for oceanographic instrumentation and biology.
Environmentally-friendly, carbon-free ocean exploration and preservation are indispensable conditions in our work. Our structure's purpose is clearly defined in our statutes. Thus, a part of the income we generate is accordingly donated to environmental protection initiatives.
In terms of values and administration, Blue Observer is a simplified joint-stock company (société par actions simplifiées) which has its objective defined as "contributing to the understanding and protection of the oceans as well as the development of a respectful, sustainable blue growth" – and intends to make concrete commitments, including decarbonizing its process and achieving gender diversity.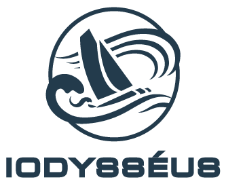 In 2016, alongside biologist Pierre Mollo and seven other ocean and environment enthusiats, we created the Iodysséus endowment fund, a program which combines research and scientific mediation on plankton by launching sail-powered expeditions.
Iodysséus recognized by the United Nations
Following its 2019 expeditions, Iodysséus was recognized by the United Nations in 2020 as an Ocean Science Program for Sustainable Development.
Creation of Blue Observer

In autumn 2020, hoping to respond to various requests, we decided to create a joint-stock company (société par actions simplifiées). In order to provide scientific and industrial players with a flexible, low-cost, carbon-free oceanographic platform.