« In view of our convictions, it seemed obvious to us to accompany the Blue Observer team in its efforts to understand the oceans in the face of climate change in order to work for the future of coming generations »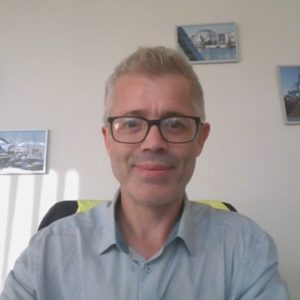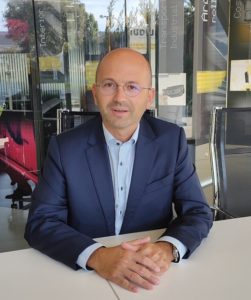 Aludium is one of the leading suppliers of aluminum solutions for the industrial and retail markets in Europe.
In November 2022, the company launched Aludium Eco, a new group of innovative products with one of the world's lowest certified carbon footprints for flat-rolled aluminum products (i.e., a CO₂ reduction of between 54% and 84% compared to standard market products).
This is the result of years of investment in assets, technology and processes to reduce the carbon footprint and develop sophisticated monitoring for clients.
If Aludium wanted to invest in the project, it is first of all for the mythical hull of the sailing boat IRIS.
Entirely designed in aluminum, the latter is the fruit of the naval architect Gilles Vaton. This is a concrete example of the application of aluminum and all the advantages it brings, especially in terms of navigation: resistance, lightness, rigidity but also waterproofness and ecology (aluminum is 100% recyclable).
The IRIS sailboat of simple but homogeneous design is a robust sailboat which allows to face complex weather conditions and to traverse little frequented maritime zones.
Supporting Blue Observer also means promoting the reuse of existing materials, a strong commitment for Aludium.
Indeed, the sailboat IRIS, initially built to set the record for the round-the-world race against winds and currents by VDH (Global Challenge – Jean-Luc Van Den Heede – 2004) has been transformed into an oceanographic vessel to carry out decarbonated scientific campaigns in the open sea.
As VDH, a great sailor and challenge man, says: « I love that my boats live and continue to live. Today, I find that we tend to throw away easily and make a number of things obsolete. This boat is an extremely solid boat that has been well designed and is capable, if maintained, of lasting long after my death! »
Blue Observer is proud to prove that by renovating and fitting out an existing boat, it is possible to give it a second life. Moreover, oceanography under sail offers many advantages: economy, cleanliness, silence and flexibility.
« We are delighted to have the support of Aludium. Aluminum is a material that offers many advantages and, for us, it is a material of choice for reusing existing aluminum boats or building the working sailboats of tomorrow. »
The ocean covers more than 70% of the surface of our planet.
By producing 50% of the planet's oxygen and absorbing 30% of the CO₂ and 93% of the excess heat generated by human activities, the ocean plays a crucial role in balancing the climate and maintaining biodiversity on our planet.
However, the ocean is still largely unknown and the little we know about it makes it clear that it is in danger: warming, acidification, deoxygenation, rising sea levels and an increase in extreme weather events. Supporting Blue Observer means participating to the progress of oceanographic research.
Thus, Aludium will help finance the next scientific campaign of Blue Observer in the Indian Ocean. It will focus on several research themes: ocean physics, the study of large marine fauna, microbiology and the impact of pollutants on marine ecosystems.